Let Traverse Traveler be your guide.
Planning a Traverse City vacation? Download the Traverse Traveler app and discover the best wineries, dining, shopping, lodging, breweries, attractions, and entertainment with your handy guide to the Traverse City area.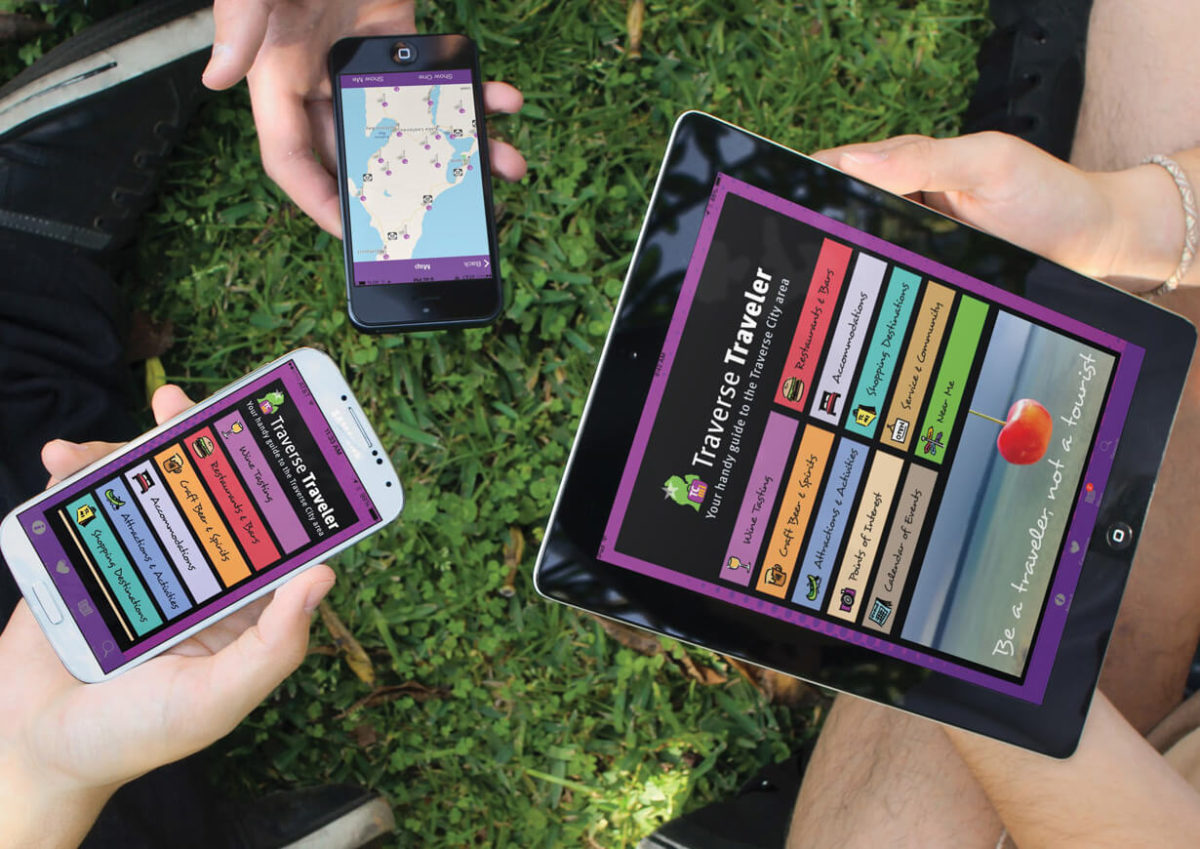 Geo-location sorts listings by what's closest to you

Links to address, phone and website for all listings

Enhanced listings include photos, video, social media links

It's FREE for iPhones & Ipad
Advertise your local business on the Traverse Traveler App!
The Traverse Traveler App is an easy, affordable way to promote your business to area visitors.
We believe hospitality means sharing the best of what you have with others. It's our passion and our privilege to turn tourists into travelers by showcasing the best northern Michigan has to offer. 
We work with local small businesses who service the hospitality industry including: