Traverse Traveler supports the Traverse City community in many ways. Whether it's promoting a fundraiser or other non-profit event on Facebook and Twitter, or partnering with businesses who are listed on the Traverse Traveler app, building and maintaining relationships in Traverse City and its surrounding communities is at the heart of what we do.
Scavenger Hunt for Autism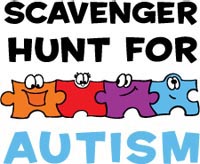 In April of 2012 and 2013, Traverse Traveler founder Brandy Wheeler organized and managed a committee of volunteers to produce the Scavenger Hunt for Autism. The event used "social media for social good" to raise money for TCAPS' iPads for Autism program. iPads have proven to be a very effective tool for helping students with autism to communicate, interact, and learn. The inaugural Scavenger Hunt raised over $14,000, which was enough to purchase 27 iPads and $2,300 in new apps for use in the learning environment. The 2013 event raised enough to donate an additional 20 iPads to the iPads for Autism program.
Light It Up Blue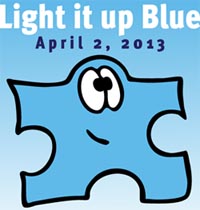 For Autism Awareness Month, 2013, a second event was added to the itinerary. Traverse City was invited to "Light It Up Blue" to support autism awareness on World Autism Awareness day, April 2. Blue Luminaries were available for purchase at Old Mission Traders in Traverse City in the weeks leading up to the event, and were also available at the Light It Up Blue celebration at Ecco in downtown Traverse City. After gathering at Ecco to enjoy snacks and refreshments, those in attendance joined the Light It Up Blue parade for a stroll to the Open Space, where the luminaries where set up in the shape of a puzzle piece – an international symbol of autism awareness – as the sun set over West Grand Traverse Bay.